Gok's Clothes RoadShow
Gok was back at Bullring just a few weeks ago to film scenes for his Channel 4 show, Gok's Clothes RoadShow, so we sent along Browse: Bullring VIP, Emma I, to report back for us… One of the Midlands favourite sons, Gok Wan, was back in town, filming new episodes of his hit show 'Gok's Fashion Roadshow', and I was there, on the front row, soaking up the atmosphere and events in order to bring all the juicy details to Browse: Bullring readers. The show was running a little late when we were led to our seats, and the atmosphere was totally electrifying. Every space on the balconies were filled with people of all ages eager to see Gok. Within minutes of being seated he was there, on the stage, greeted by screams and shouts, and even the odd 'Gok, I love you!'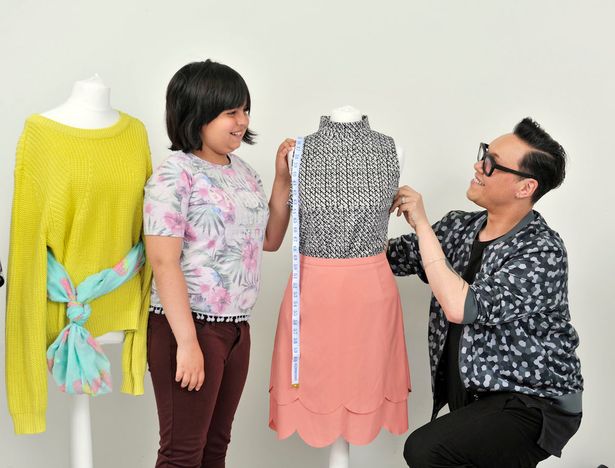 Experiencing the Gok effect in the flesh, you totally understand why he is so popular. Funny, charismatic, friendly and warm, he completely commands the audience, holding you rapt with his chat and banter. He explained that crowd 'clapping 'shots needed to be filmed first, these could then be cut into the programme as and when necessary. There was clapping with music, without music and applauding Gok has he sashayed down the catwalk. One audience member, a lad called Callum, caught Gok's eye thanks to his unique hairstyle, and was filmed for a segment clapping like crazy!
Next up, the makeover ladies. Three Midlands ladies had been given a 'Gok-over', which had transformed them from yoga pant and Snoopy t-shirt wearing also-rans into total goddesses. They looked amazing, glossy, groomed and oh-so-glam! I loved all their looks, but was particularly taken with a midnight blue sequinned dress, which my wardrobe most definitely needs.
Then, with paddles at the ready, we were onto my favourite part of the evening. This part used to be called the high-street versus designer challenge, with Gok taking on Brix Smith Start to create the best group of outfits. But it is all change at the Roadshow. No more Brix, no more designer outfits, Gok is now challenging Gok, the emphasis is firmly on the great British High Street, with budget outfits(under £50) challenging higher end High Street (approx £250). A fantastic array of lustworthy outfits followed including 1940s style chic and show-stopping gold mini dresses. Every outfit was amazing, and the final choice was quite difficult, but I plumped for the black paddle. I won't spoil the programme by revealing the outcome, but I admit I felt a little bit fraudulent as I recognised at least one of my choices, a 1940s Miu Miu style dress by New Look, so had a pretty good idea what the cost might be…
And then it was all over. With smiles and waves from Gok, the crowds started to disperse into the Birmingham night, ready to set the Sky+ for Tuesday 11th Ocotber when they might just catch a glimpse of themselves on TV!