Jo Dyson Visits Handmade Burger Co.
We've now unveiled the three restaurants that will be opening at Spiceal Street and you'll remember that we recently took food blogger, Jo Dyson, of Jo's Kitchen, to sample Browns Bar and Brasserie. Well we recently took Jo to sample the delicious menu at handmade burger Co. and here's what she thought…
The opening of the Spiceal Street development is getting ever closer. I like many other Midlands foodies are looking forward to it. I have already been lucky and have sampled the fare at Browns Bar and Brasserie, and I've now been lucky enough.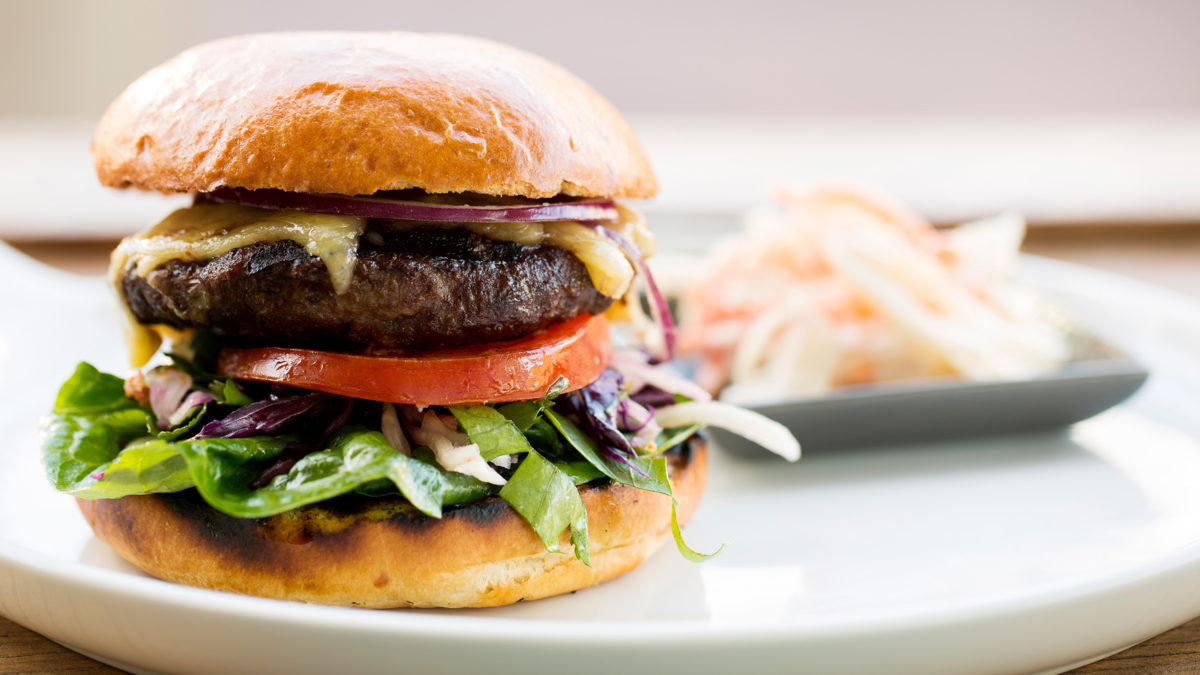 Handmade burger Co. was set up by Chris and his two brothers in their hometown of Birmingham. After the success of their initial opening in Brindleyplace, their business grew and today they have 11 restaurants with two more opening soon. The Spiceal Street restaurant will be their flagship, showing off what they have believed in from the start: that everything should be made from the freshest and tastiest British ingredients.
All the beef for the burgers comes from one farmer in Aberdeen and is hand minced by a family butchers in Manchester, sent fresh every day to their restaurants to be hand-pressed into over 20 different burgers. They have chicken, lamb, fish and vegetarian burgers too so they have something for everyone. Their sourdough buns come from a fourth generation family baker who follows the same recipe that Chris and his brothers used when they first opened in Brindleyplace in 2006.
Emma, the editor of Browse: Bullring and I visited the Brindleyplace restaurant to sample their wares and see what we had to look forward to at Spiceal Street. We arrived to find a simple and modern restaurant with lots of big tables for groups to sit round. There were even bags of potatoes on the floor in the middle of restaurant, which we told would be turned into the chips that the restaurant makes every day.  We were seated and left to look at their vast and varied menu.  I decided to keep it simple and went for the Jimmy's Beef Cheese Classic which is made using free range, rare breed beef fresh from Jimmy's Farm in Suffolk with mature cheddar, caramelised onion relish, mayo and salad. Emma had the Peri Peri burger with flame grilled chicken breast, traditional peri peri sauce, mayo and salad. We also sampled the new local burger for Birmingham and Solihull, a handmade beef patty topped with Warwickshire Peppercorn Cheese and Beetroot Relish from Hemus Family Farm in Tamworth.  We both had a side order of chips and I tried the hot chilli dip too.
This was quite a lot of food as their portions are very generous and are excellent value for money. Everything was fresh and tasty and a million times better than a normal burger. You can taste the time and care that goes into every burger in each bite. We would have loved to have tried their real dairy ice cream or real fruit organic lollies for pudding but we both so full from our fantastic burgers, that puddings will have to wait for another time.  Roll on winter 2011, and the opening of Spiceal Street, I have 39 more burgers that I need to try!!!